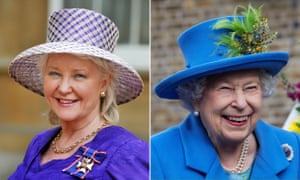 It's no secret that being the Queen is very time-consuming, so much so that her official dressmaker – she has revealed in a new book – wears in the monarch's new shoes for her. "The Queen has very little time to herself and no time to wear in her own shoes, and as we share the same shoe size it makes the most sense this way," she writes. What small tasks would people love to outsource to add hours back into their week and make their lives easier? We took to the streets to find out.
Ryan Hand, 32, presenter and DJ
I hate emptying the bins. They stink, absolutely stink. Making the bed, too, because my girlfriend leaves the house before me, so it's up to me to do it every single morning. I really carry the household.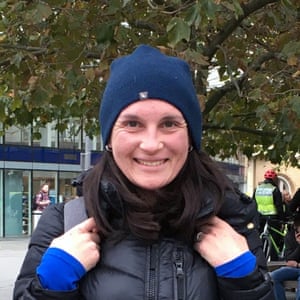 Marie Brice, 32, volunteer pastoral support worker
I would love someone to take my contact lenses out before bed. At the end of the evening, when I'm tired, it's just such a faff standing there trying to get them out.
Jack Sheard, 26, PhD student
Someone making my coffee for me would be nice. If I make four big cups each day it takes up an hour. Also, small talk. Someone else to do that for me would be great.
Ben Gordon, 41, advertising consultant
I would love not having the stress of doing the school run in the mornings. In fact, while we're at it, the commute in general could go.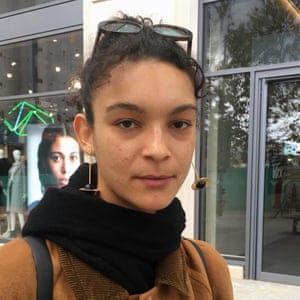 Jess Cole, 25, freelance journalist
I want someone to get the dirt out from underneath my fingernails with a cocktail stick.
Terry Miles, 38, trauma medic
I would love someone to do my food prep for me. I work 12-hour shifts and have to take a train, two tubes and a bus to get to work – on a good day, I'll get four hours sleep. When I get home, my food prep takes up an hour and a half to two hours of my time, as I like to make healthy meals and enough for the next day, too.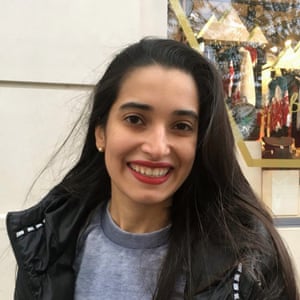 Hanan Sultan, 22, student
I would love to have someone to do my hair for me. I've got a lot of hair – at the moment it comes down to my lower back, but it used to reach my thighs.
Veronica Quinzi, 24, chef
I'm a chef, so the last thing I want to do when I get home is to cook for myself. I would love to come home after a morning shift to find food ready for me and be able to just sit, relax and enjoy it.
Clara Kane, 31, events co-ordinator
It would be good if I could get someone to come around with me and take notes of people's names because I'm always forgetting them.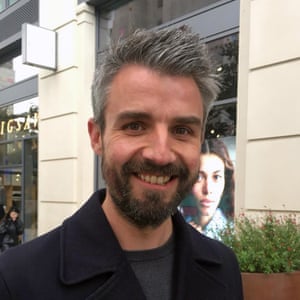 David Milward, 42, engineer
Read my emails. I get about 200 a day and I need to do something with most of them. I would also like someone to remind me to put trousers on every day because I have an irrational fear of leaving the house without them on.
Neil Leitch, 65, CEO of a children's charity
I don't think I would outsource anything – if it's important enough for someone else to do, then I can do it myself.
As the climate crisis escalates…
… the Guardian will not stay quiet. This is our pledge: we will continue to give global heating, wildlife extinction and pollution the urgent attention and prominence they demand. The Guardian recognises the climate emergency as the defining issue of our times.
You've read 11 Guardian articles in the last two months – made possible by our choice to keep Guardian journalism open to all. We do not have a paywall because we believe everyone deserves access to factual information, regardless of where they live or what they can afford.
Our independence means we are free to investigate and challenge inaction by those in power. We will inform our readers about threats to the environment based on scientific facts, not driven by commercial or political interests. And we have made several important changes to our style guide to ensure the language we use accurately reflects the environmental catastrophe.
The Guardian believes that the problems we face on the climate crisis are systemic and that fundamental societal change is needed. We will keep reporting on the efforts of individuals and communities around the world who are fearlessly taking a stand for future generations and the preservation of human life on earth. We want their stories to inspire hope. We will also report back on our own progress as an organisation, as we take important steps to address our impact on the environment.
We hope you will consider supporting the Guardian's open, independent reporting today. Every contribution from our readers, however big or small, is so valuable.
["source=theguardian"]